Welcome to Fitness Deciphers…!!!
Are you looking for the best herbs to boost your testosterone levels?
Don't worry.
Here, I will give you the list of the 15 most trusted herbs to boost testosterone.
As a fitness & nutrition consultant, I am pretty much sure that these herbs will definitely help you improve your testosterone levels.
Consuming certain herbs is one of the natural ways to boost your growth hormone.
These herbs are being consumed for thousands of years to boost testosterone.
These are 100% natural and don't cause any side effects. We can say that these herbs are just pure gems provided by nature.
You can consume two or three of them according to your budget, the availability of herbs, and the season.
Before we start listing down the best herbs to boost testosterone, let me tell you why you should choose herbs over testosterone supplements.
1. Why Should You Use Herbs to Boost Testosterone?
There are too many testosterone-boosting supplements available on the market then why should we go for herbs?
There are two main reasons.
1) They are 100% Natural
Herbs that we use to increase our testosterone levels are purely natural.
So they will not harm us in the long run of use. They even have no side effects.
2) They are 100% Effective
These herbs have been used for thousands of years in various medicinal systems such as Ayurveda, Unani, etc.
They are used to give the best result if consumed regularly and in sufficient amounts.
Now, we will discuss the herbs that will help you enhance your testosterone levels.
2. List of The Best Herbs to Boost Testosterone
Here is your list.
1) Horny Goat Weed
The person who wants to increase his testosterone level will fall in love with its name.
Its name says its work. It is an amazing testosterone booster.
Horny goat weed also helps with erectile dysfunction.
It increases the blood flow to the capillaries and other areas of the body that need blood. It inhibits the production of estrogen and promotes the production of testosterone levels.
If you are a man and starting to get chubby and developing man boobs then it is because you have lots of estrogen in your body.
When you decrease your estrogen level, you will get your original appearance back. This herb will help you in doing so.
The most important thing about this herb is that it causes no side effects.
It also doesn't interfere with your daily medication.
Research also shows that Horny goat weed also helps with brain traumas and dementia. It also detoxifies the liver and kidneys.
So in short, it is a herb that can increase your testosterone levels, improve your memory and clean your liver.
2) Yohimbe Bark
It is one of the important herbs to boost testosterone. This amazing herb is native to the Congo region of Africa.
This herb has been used to increase testosterone for a long time.
The amazing thing about Yohimbe bark is that it can help in the treatment of erectile dysfunction which has gotten worse by the excess use of anti-depressants and diabetes medicines.
Because lots of medicines make it very difficult for herbs to treat erectile dysfunction. Yohimbe bark just bypasses the medicines and treats the problem.
This herb can also help women to retrieve their lost sexual urges. Yohimbe bark contains a chemical called "Yohimbine".
This chemical can increase the blood flow and nerve impulses to the penis or vagina which increases stamina and desire without increasing the heart rate.
This herb is also helpful in weight loss and energy loss. Many weightlifters use this herb to increase their workout performance.
So if you are taking anti-depressants and worried about low testosterone then you should start consuming Yohimbe bark.
You can purchase online too. It is generally available in tincture, powder, and tablet form.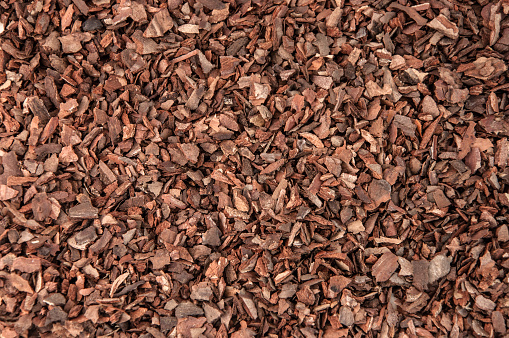 3) Saw palmetto berries
It is also one of the most amazing and widely used herbs to boost testosterone.
Saw palmetto berry can increase testosterone levels as well as reduce hair loss and help to build muscle tissue.
It is highly rich in essential fatty acids that bind to the protein molecules to build muscle mass.
These berries can also keep your prostate healthy.
4) Cnidium Monnier
This herb is being used as an aphrodisiac and testosterone booster for thousands of years in traditional Chinese medicines.
It produces nitric oxide in the body which helps your body to send blood to the penis.
Thus you can also have stronger and long-lasting erections. If you are suffering from premature ejaculation then this herb can help you to prolong your erection for a long time.
Cnidium Monnier is in the form of yellow seeds that come from the same family as the fennel and carrot.
It can also help women because it helps the body to send more blood to the clitoris so that it engorges and becomes more sensitive.
It also strengthens our bones and overall body. So it is also one of the important herbs to boost testosterone.
5) Ginkgo Biloba
The tree of Ginkgo Biloba has been there for around over 15-20 million years. Its leaves have been used in Chinese medicines for thousands of years.
The leaves of this tree are used as herbs. They help to increase blood circulation and to deliver oxygen and nutrients to every part of the body to promote longevity.
It also helps to increase memory and cognitive abilities. It is also used for asthma and allergies.
Ginkgo biloba can relax the lungs when they are in a state of inflammation as it delivers pure oxygen to the lungs.
Avoid this herb if you are taking blood thinners or if you are prone to seizures.
6) Pine Pollen
All types of pine pollens contain testosterone. All parts of this herb (i.e pollen, bark, seeds, needle) are used in the medication.
Pine pollen can increase testosterone levels and it also balances the androgen/estrogen ratio. Pine pollens are extremely high in testosterone as well as vitamins.
Pine pollen also contains the hydroxylated metabolites of vitamin D3 which plays a vital role in the regulation of intestinal calcium and phosphorus absorption.
Pine pollen is also called pollen pini in Latin. Many websites translate pollen pini as "bee pollen" and sell bee pollen as pollen pini which is wrong.
So while choosing it, you have to make sure that it is really pine pollen and not bee pollen.
Benefits of Pine Pollen-
Strongly androgenic
Increases the free testosterone in the blood
Balances androgen/estrogen ratio
Increases immunity power
High in nutrients
Stimulates liver regeneration
Reduces the blood cholesterol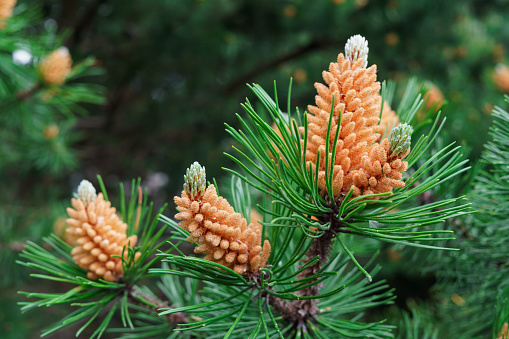 7) Ashwagandha
This herb is extremely praised in Ayurveda. It is one of those 18 adaptogens on the planet.
It helps you to deal with anxiety. It also lowers your cortisol level. Cortisol is a stress hormone that lowers testosterone in your body.
Ashwagandha can also help you with infertility no matter you are a man or woman. It also increases your libido. It is also believed from ancient times that this herb gives you the virility and sexual strength of a horse.
As this herb reduces the production of cortisol, it allows your body to produce more testosterone.
Research shows that men who start weight training and use the Ashwagandha herb can increase the size of muscles as well as their testosterone levels too.
This herb also increases memory power and can be used to treat Alzheimer's disease.
=>Who Should not Consume Ashwagandha?
Though ashwagandha is very beneficial for your health, there are several health conditions in which you should never consume it.
A person with high iron levels due to hemochromatosis
Ashwagandha may increase thyroid function so the person with an overactive thyroid should avoid it.
Pregnant women should consume ashwagandha only after taking advice from a doctor.
8) Maca root
Maca root is one of the best herbs to improve your testosterone levels.
This herb comes from the Andes in Peru. This herb surely helps to boost testosterone levels and is one of the most praised herbs to boost testosterone.
It helps our body to balance the hormones. This herb is also classified as an adaptogen (among 18). Adaptogens are a group of herbs that can help you balance the body.
They are so brilliant in their work that they provide you energy when your body needs energy and provide you with sleep when your body needs sleep. 
Try to add 2-3 of them to your diet.
Maca root also helps with infertility. It also increases the immunity of your body.
It is because it contains all the 18 essential amino acids which are the building blocks of the protein. It also keeps your nails and hair healthy.
It also reduces the symptoms of anxiety and depression.
You can add the powder of Maca root to your morning drink or sprinkle it on your breakfast.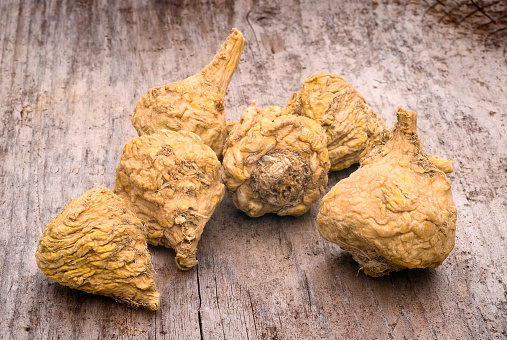 9) Tribulus Terrestris
Tribulus Terrestris is one of the best natural herbs to enhance your testosterone levels.
This herb is also called "puncture vine". It is being widely used in Asia and Eastern Europe for centuries.
It can easily your testosterone levels and that is why widely used as a libido booster.
Tribulus produces a steroid called 'protodioscin' that converts androgen into testosterone or estrogen whichever the body requires.
So it can help our body to balance the hormones.
This herb also produces DHEA which is the precursor for all the hormones in the body. So this herb makes sure that testosterone is kept being produced in the body.
If your testosterone level is low then it will increase it and if the level is optimal then it will maintain it.
If you are planning to start consuming this herb then take it for 2-3 months daily and then stop for a month then again start taking it.
Tribulus is also used in many testosterone boosters.
I would prefer to take it alone rather than mixed with other herbs.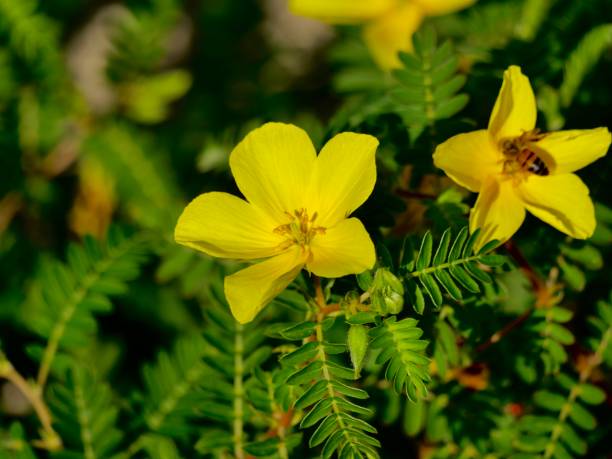 10) L-Dopa Mucuna
L-Dopa Mucuna beans are considered the best herbs to boost testosterone.
They are beans of ebony colors. L dopa is the amino acid that your body needs to make dopamine for your brain.
In India and Brazil, Dopa Mucuna is used to increase testosterone levels. This herb also produces other Human Growth hormones (HGH) in your body.
There are also many muscle powders available in the market that use this herb.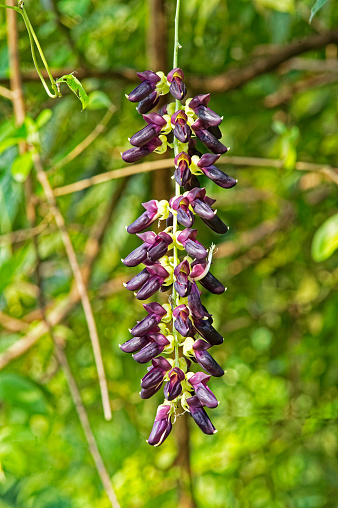 11) Damiana
Damiana herb has come from the region of Mexico and Texas. This herb was also used by the people of the Maya civilization (Mayans).
They had used it as an aphrodisiac and as a sexual rejuvenator for men who suffered from impotence.
It is a general tonic for a body to improve its overall health, especially weakness.
It builds your strength and energy. It can also aim down your nervous system and help with depression and anxiety.
13) Coleus Forskohlii
Coleus forskohlii is an extremely good option to boost testosterone levels in an obese person.
It is an Indian herb that is used to improve cardiovascular health. Its active ingredient is known as Forskolin.
It is found in the research that it helps to boost testosterone levels in obese men.
14) Fenugreek
Fenugreek is one of the Indian herbs to boost testosterone.
But science is not pretty sure about its ability to boost testosterone because many studies also show that it only boosts the libido and not testosterone.
You can consume it raw as well as in capsule form.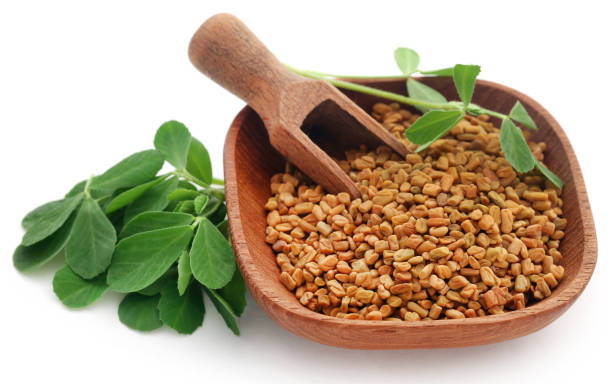 15) Tongkat Ali
Tongkat Ali is one of the best herbs to raise your testosterone levels naturally.
This herb is also known as Malaysian Ginseng/ Ali's umbrella/Long Jack.
It is an aphrodisiac herb that can improve fertility in men.
One study also shows that men (infertile) who took this herb for 30 days, experienced a rise of 46% in testosterone.
Another study on highly stressed men shows that after taking this herb for one month their cortisol level decreased by 16%.
This herb will not help you much if you are a normal person.
So if you are suffering from extremely low testosterone or chronic stress, you can use it.
These are a few best herbs that can help you increase your testosterone levels.
The Final Words For Herbs to Boost Testosterone
Here we have discussed the top natural herbs to boost testosterone.
Hope this article will help you to decide which natural herb you should use in order to increase your testosterone level.
Also, include testosterone-boosting foods in your diet.
Doing regular exercises and consuming foods that boost testosterone will help you much more in your testosterone-boosting journey.
If you have any questions related to these testosterone-boosting natural herbs, you can ask me in the comment box.
If you like this article, share it with your friends.
Thanks for reading…!!!